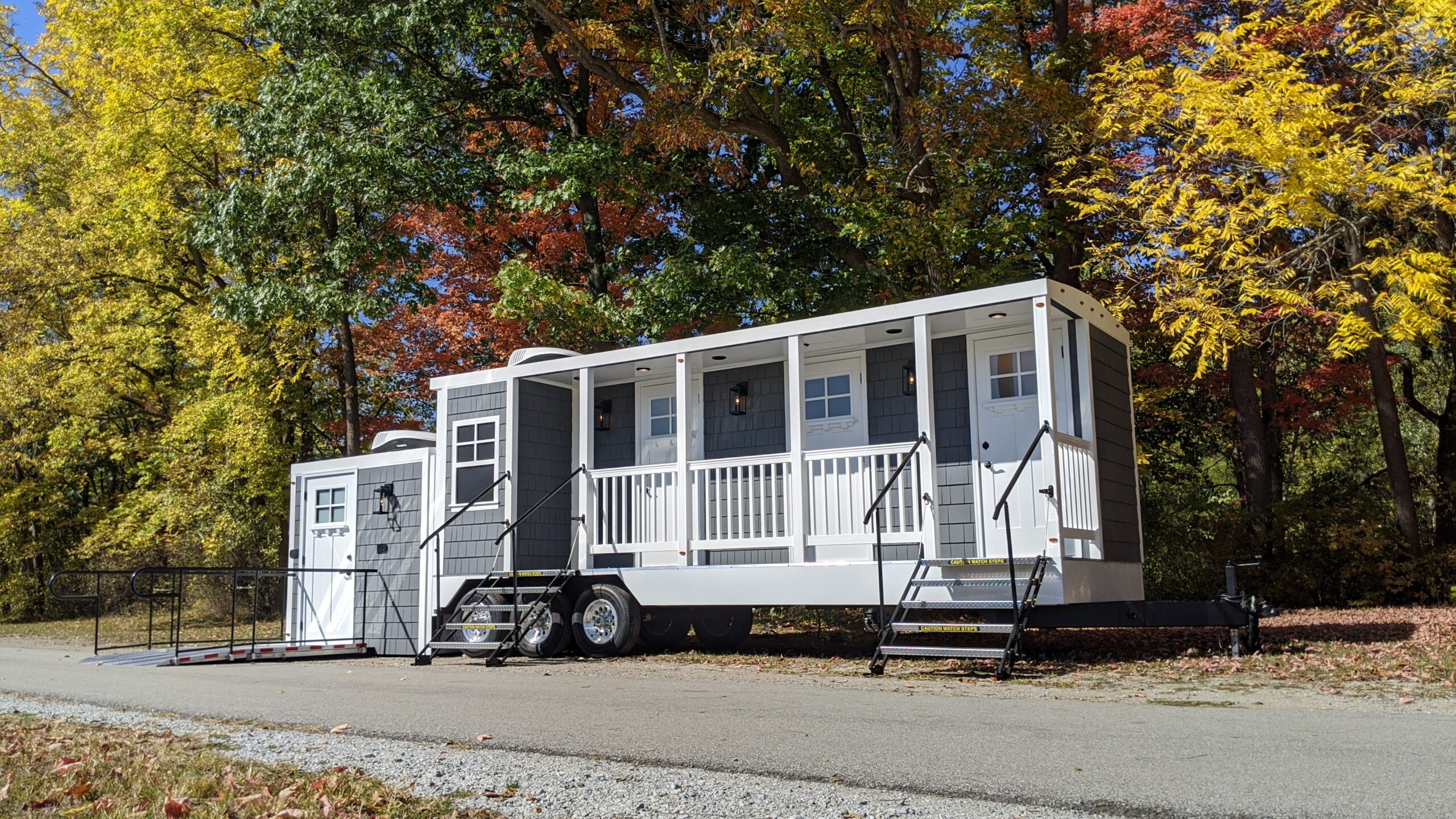 A wide selection of commercial, events, and luxury accessible restroom trailers.
We offer a wide range and variety of accessible trailers. From ADA Compliant to Handicap Accessible we have a trailer to meet the customers needs. Options available from single stall, ADA Plus 2, and more. Handicap shower trailers and combo trailers are available in multiple configurations as well.
We have worked with several non-profits to design a unit specifically for use in offering showers for homeless services. The 822 Combo has been deployed from California to Florida assisting those in need.
In order to provide you with an accurate estimate, please provide as much detail as possible. For immediate assistance or more information, please call our Customer Service Team at (574) 892-5151
Request a Quote