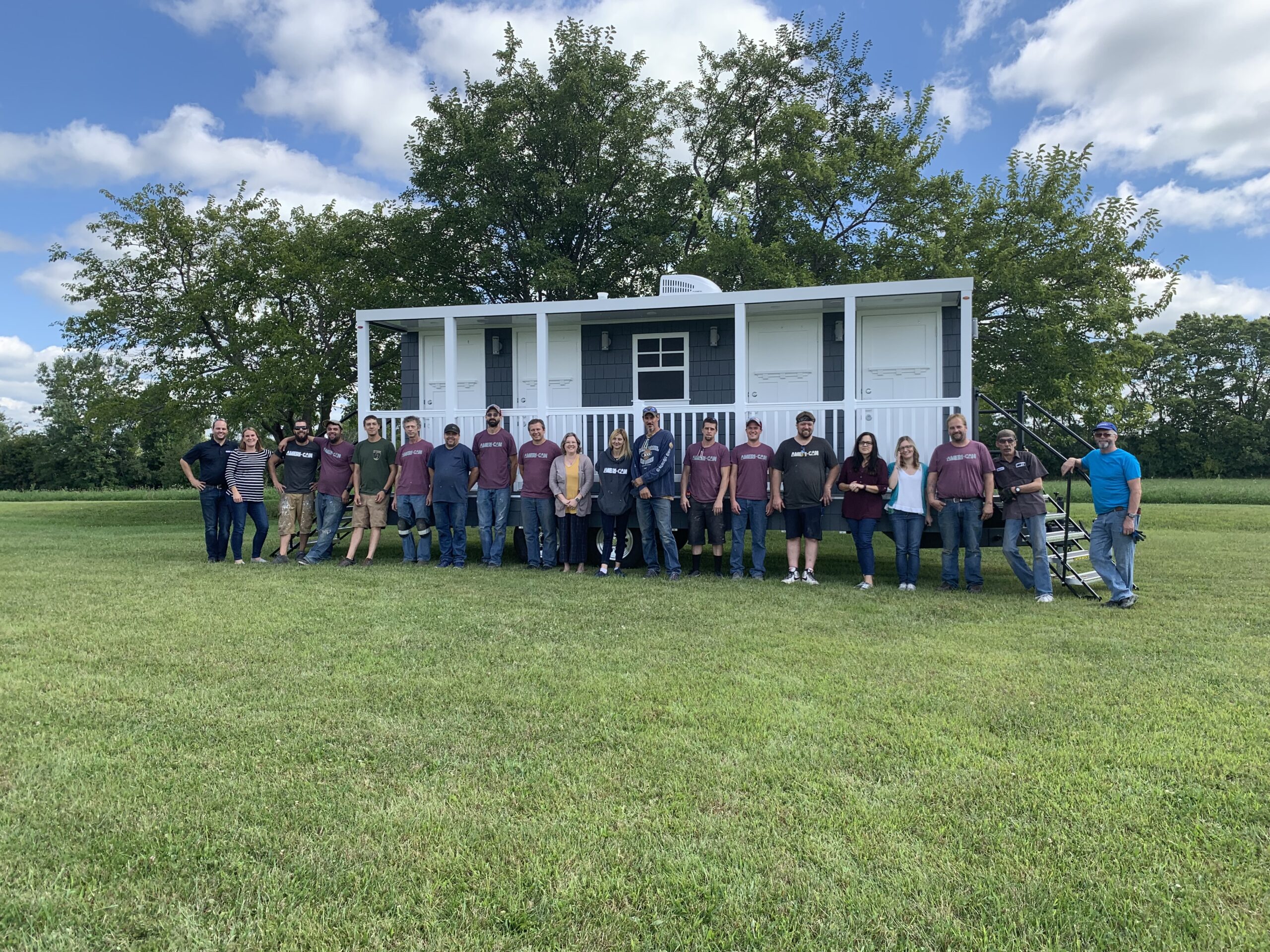 ABOUT US
Who We Are
Ameri-Can Engineering has been building restroom trailers since 1988, led by Ron and Gladys Bird. Gladys and Ron are considered industry innovators and originators, and over three decades later we stand on their shoulders in the work we do today.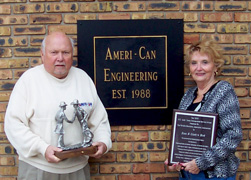 Ron and Gladys worked hard and painstakingly to develop the format of portable sanitation trailers to the high standards of accommodation available today. Starting with PolyJohn in 1988 in the development and building of the Crowd Pleaser, Ron and Gladys have pioneered the features and functionality of restroom and shower trailers into today's standards in the industry.
On the advent of their retirement in 2005, Ron and Gladys were jointly honored as recipients of the prestigious M. Z. Andy Gump Distinguished Service Award for lifetime achievement in the portable sanitation industry. This award is sponsored by The Andy Gump Company. Barry and Nancy Gump present the award in honor of their father and grandfather, Andy, who was a pioneer and a legacy in the portable restroom industry. This award is the penultimate industry achievement as recognized by the Portable Sanitation Association International.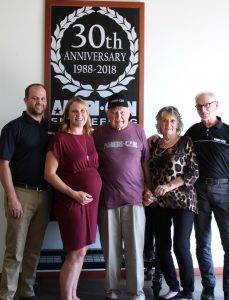 Starting in 2005 David Harling has led the company through expansions, advances in quality, and a focus on customer satisfaction. During this time a thorough update of the design aesthetic was undertaken along with the strict quality controls and attention to detail that Ameri-Can continues today. The Cottage Restroom Trailer, the euro inspired Veranda Series, and luxury grade Limited trailers were all originated under his leadership. David has served on many committees with PSAI and was a past board member. David continues to be active in the industry and at Ameri-Can as Chairman Emeritus.  
Today, Ameri-Can Engineering is in its third generation of family owned management and continues the traditions of quality and innovation established over a quarter-century ago. Keegan and Elizabeth Campbell started with Ameri-Can in 2008 while delivering trailers nationwide. Elizabeth ascended through customer service, accounting, HR Director to CFO while Keegan focused on sales, project management, and operations. Together they are committed to our heritage as a family run company and look forward to preserving it for future generations.
We are committed to:
Caring for People and Communities:

Making a positive impact on each other and the communities we serve.
Creating a Culture of Continuous Improvement:

Striving every day to make improvements through growth, communication, and openness for change.
Teamwork Crafted Through Trust:

The pursuit of stronger relationships through trust in our fellow team members and company.
Pride in What We Do:

Taking pride in ourselves, our actions, our attitudes, our fellow team members, and what we create.
Providing Exceptional Experiences:

To leave every person we come in contact with astounded by their experience with Ameri-Can.