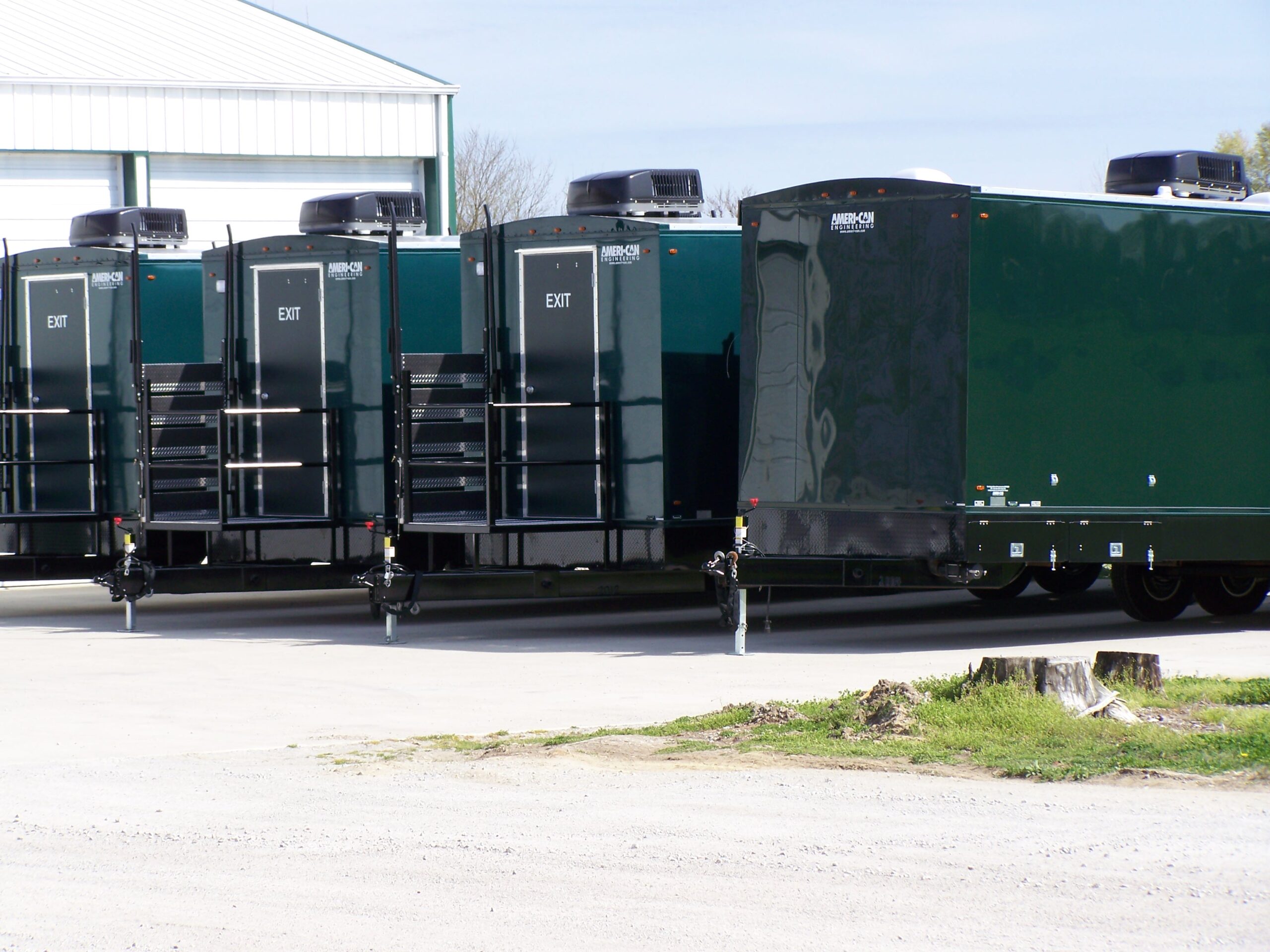 RESTROOM & SHOWER TRAILERS FOR SALE
This page is provided for our customers to offer used restroom trailers, shower, decontamination, and hand wash trailers for sale now.
Check back regularly as this page is updated frequently.
---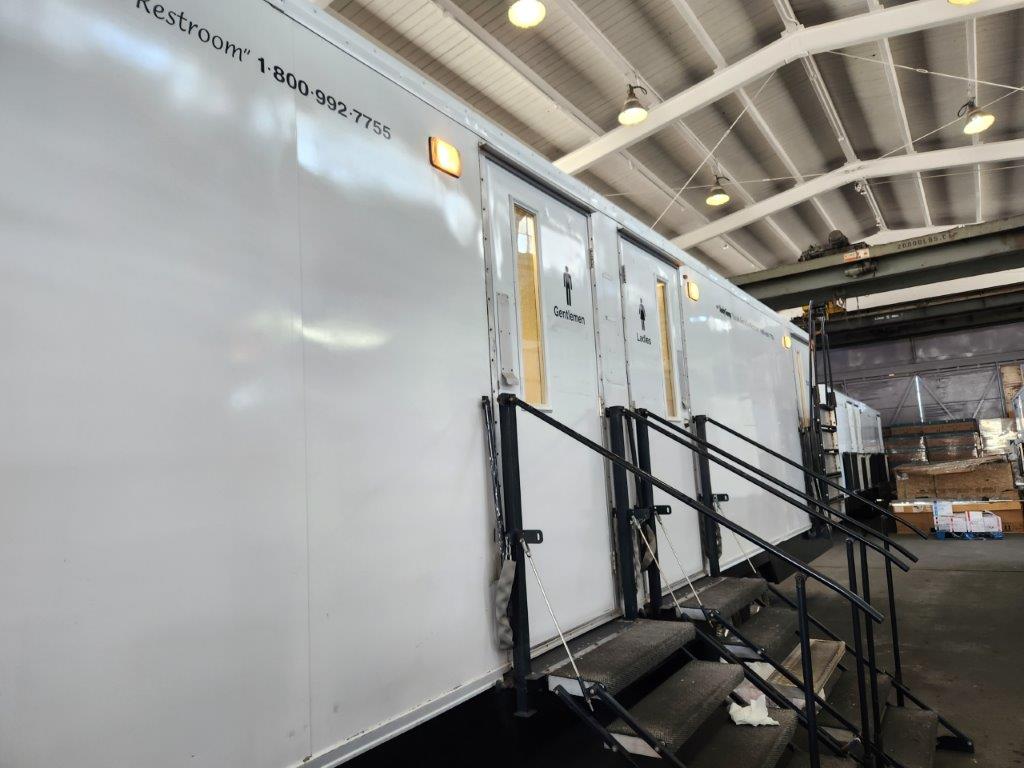 2010 832 Oasis Restroom Trailer
Women – 7 stalls with 3 sinks
Men – 3 stalls, 3 Urinals and 2 sinks
Well-maintained trailer, stored inside while not in use. Located on the west coast. White walls with Jacobean trim and cabinets. Roll out porch steps, frosted windows, with white aluminum siding. The trailer is in good mechanical condition. Needs some TLC to cabinets and partitions.
Contact: Bo Martinez
Phone: 661-388-9690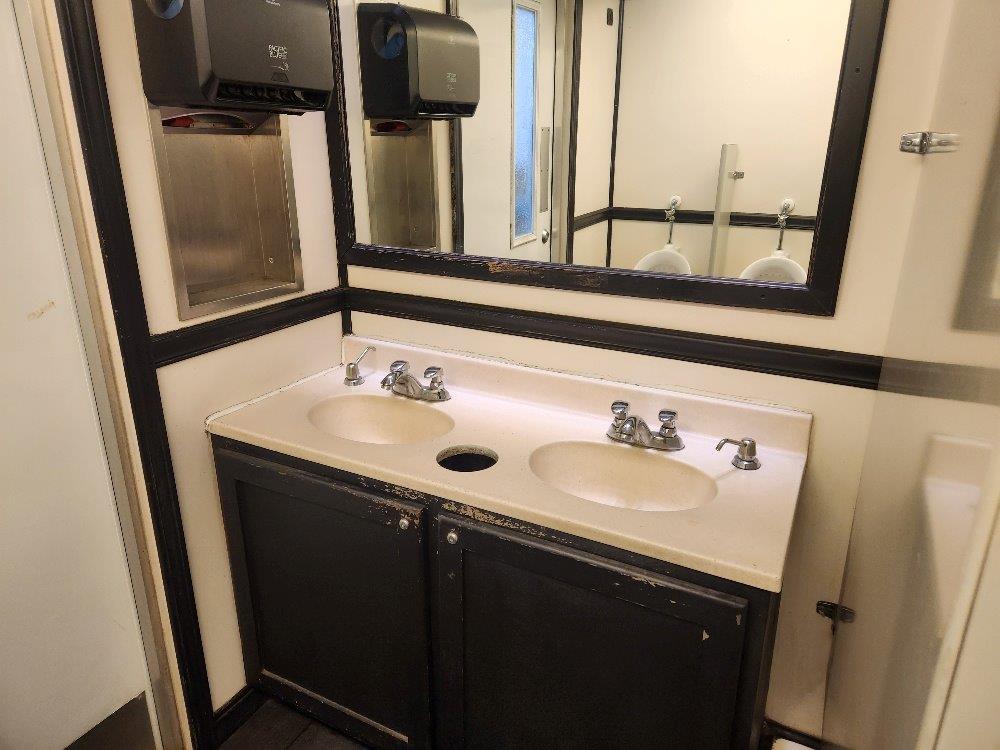 2020 826 Shower Trailer
Contact: Kevin Offringa
Email – kevin.offringa@rms.org
Tel – 616-881-1890
1000 Gallon Waste
300 Gallon Fresh Water
A/C with Heat Pump
On-Demand Hot Water
A/C
6 Shower Stalls with Dressing Cabanas
2 Sinks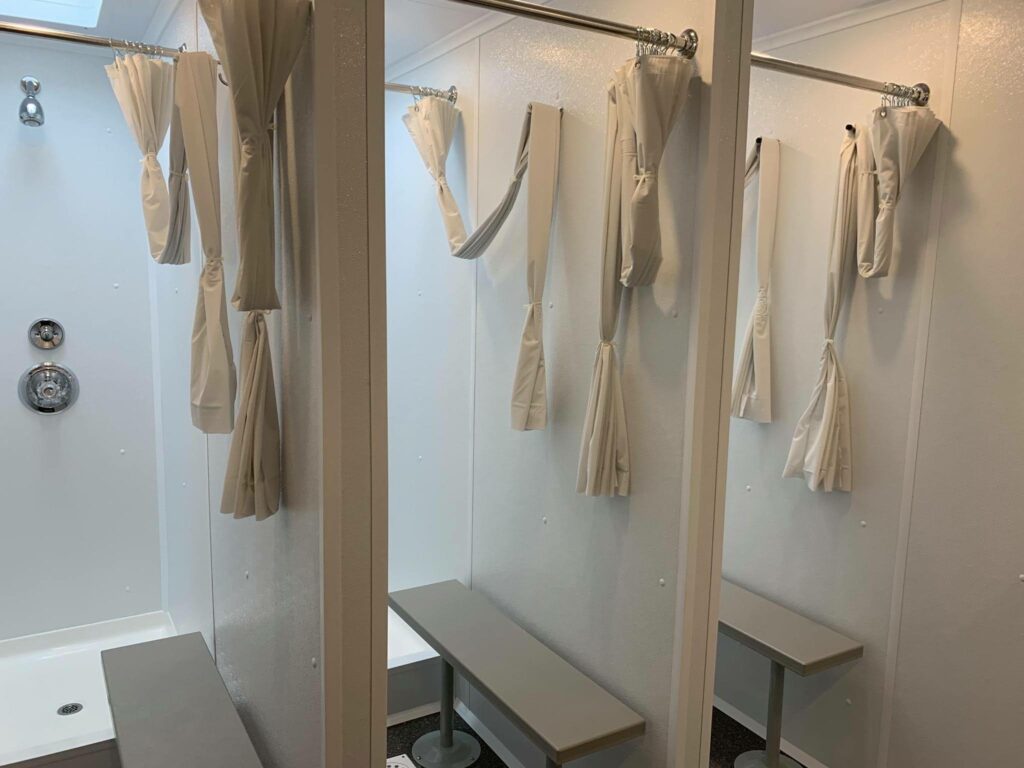 ---
Many other used options are available through our customer network. Please contact us for details.
Have an unused or older restroom or shower trailer that you would like to sell? Let us know and we will assist in re-sale or provide trade-in options for you.
Contact Mandi at Ameri-Can for a list of current trade-in restroom and shower trailers.
Find New Trailers at http://www.ameri-can.com