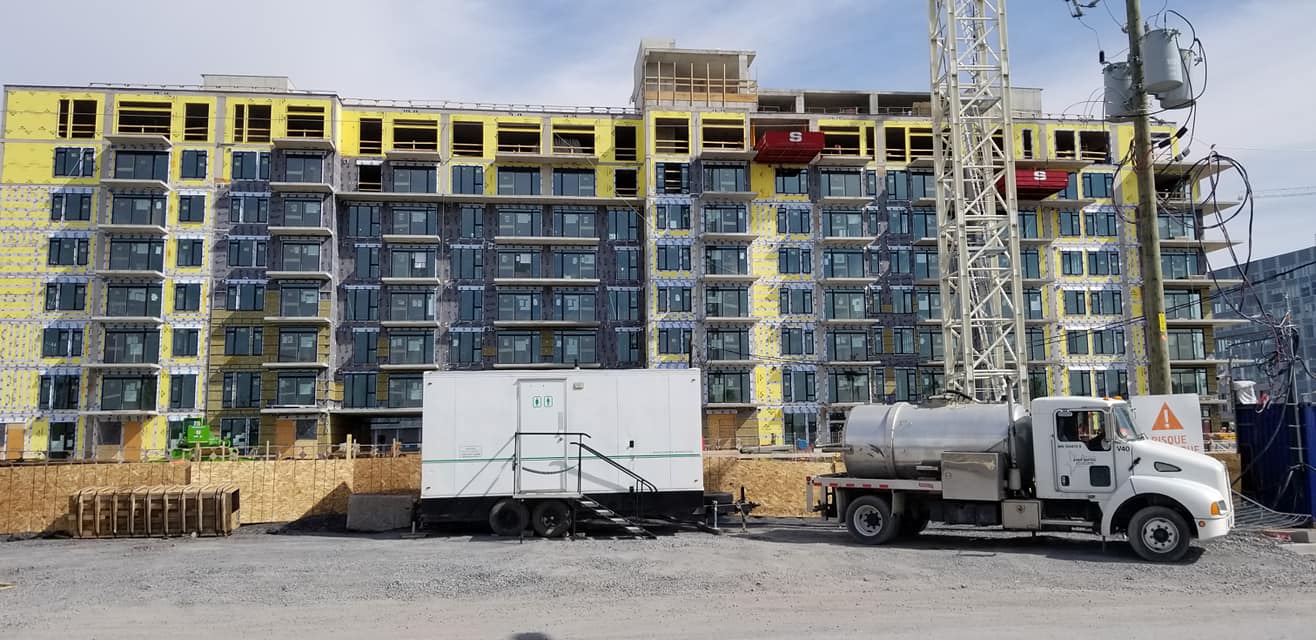 COMMERCIAL TRAILERS
A wide selection of commercial and construction trailers.
Our C-Series trailers consist of commercial grade and construction focused restroom trailers.
These extra durable trailers come standard with White ACM siding, Full LED Lighting, and our moisture, odor, chemical, and mildew resistant FRP interior.
The interiors utilize a fully moisture-resistant interior. This includes powder coated commercial partitions and cabinets, stainless steel sinks, shatter-proof mirrors, and PVC trim. The entire interior is sealed for moisture with no exposed screws or aluminum trim to corode.
In order to provide you with an accurate estimate, please provide as much detail as possible. For immediate assistance or more information, please call our Customer Service Team at (574) 892-5151
Request a Quote